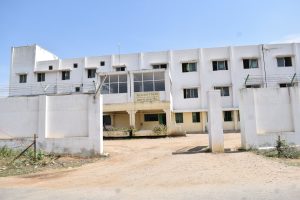 Our hostel, situated within the campus, offers a hassle-free commute to classes, making it an excellent option for students. Equipped with essential amenities, the well-maintained hostel provides spacious, well-ventilated single and shared rooms for residents to enjoy a comfortable living experience.
At JKKN, we value academics and provide an environment that promotes concentration and learning. Our hostel fosters a peaceful and quiet atmosphere, free from distractions, while our high-speed internet connectivity facilitates easy access to online resources, aiding academic assignments.
Beyond just a place to reside, our hostel cultivates a community where residents can create long-lasting friendships and memories. With a helpful staff on hand, any concerns or issues are promptly addressed.
For students seeking a safe and comfortable living experience during their academic journey, JKKN Educational Institutions' Boys Hostel is the perfect option. Our state-of-the-art facilities and amenities guarantee a memorablestay for our residents